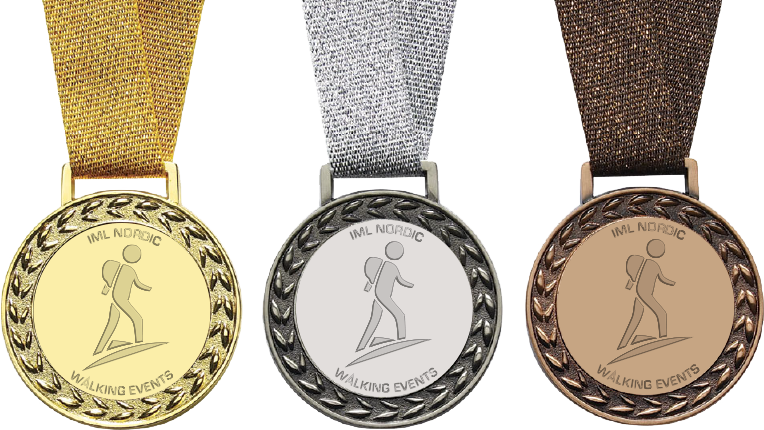 As soon as you have completed your first IML Nordic walk, you will be eligible to purchase our passport for 10 € and start collecting stamps. Once you have completed all four Nordic walks, you are eligible for the bronze medal and a cloth patch. You can then go on to supplement your medal with a number 2 and then number 3. All the medal series have three numbers, for which you gain eligibility after completing another four, and eight events, respectively.
Your IML Nordic passport must be presented in person for stamping at the end of every single completed event. Each new award level must include events completed in each of the four Nordic countries, meaning that you cannot be credited for multiple events in the same country at the respective levels.
IML Nordic abides by the rules of the IML Waling Association. Participants walk all days of each walking event, and at least 20 km per day. Participants over the age of 70 walk at least 10 km per day.